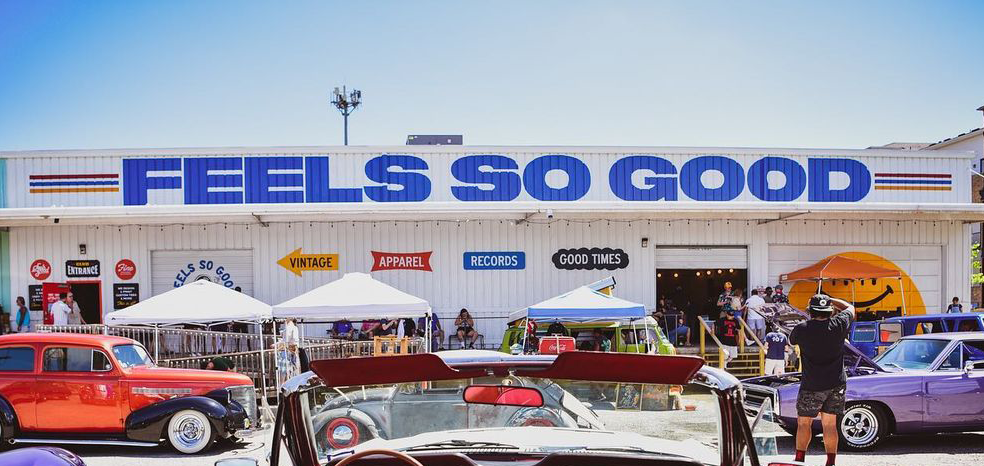 About Us
Feels So Good Records originated as a small record store in the Red River Cultural District of Austin, TX. Specializing in vinyl, cassettes, and tee shirts, the store quickly grew in tandem with its parent company, the esteemed tee shirt brand Feels So Good.
In 2020, Feels So Good Records made its mark with the release of Rattlesnake Milk's debut album. The record gained popularity, and quickly sold out. This milestone marked the first of many albums that would solidify Feels So Good Records' commitment to music production, curation, and the Texas counter-culture that fuels the label's essence.
Since then, Feels So Good Records has been dedicated to unearthing exceptional talent and releasing albums in various formats. With an eclectic roster of artists, Feels So Good Records embraces a wide range of genres, spanning from outlaw country to rock 'n' roll to weirdo punk. Each artist brings a unique flavor and perspective, contributing to the label's diverse catalog.
Today, the label has established itself as a strong presence in the independent music scene, driven by an unwavering passion for pushing boundaries and embracing the transformative power of diversity.
---
Want to book one of our artists? Want to play in-house? Message us here 🙂